BENETEAU TEAMS UP WITH CAFRAMO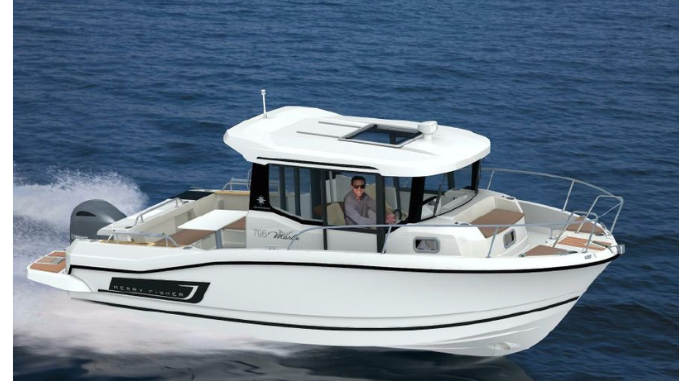 Caframo has recently partnered with Beneteau to bring a defogging solution to the Merry Fisher line of boats. The large panoramic windshields have a tendency to get covered in condensation and SEEKR has the solution. Beneteau will be installing 12V defoggers into the ductwork that will have the ability to clear the giant windshields in under 5 minutes! The possibilities are endless when an industry leading boat builder and industry leading ventilation specialist team up!
GO MAD FOR NOMAD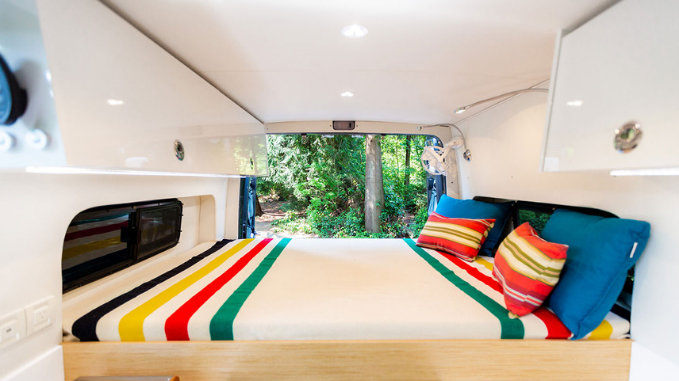 Nomad Vanz, Located in North Vancouver British Columbia, Canada are known for their unique and durable custom van conversions built to withstand all of the elements. Nomad has chosen to install Sirocco II fans into their Yin Yang vans, as seen above. Check out their cool line at https://nomadvanz.com/
---
Catamaran Comfort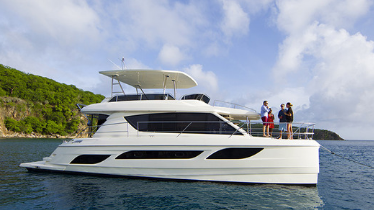 Sino Eagle Yacht, builder & owner of Aquila Power Catamarans, is among the growing number of boat builders installing Caframo® cabin fans to help keep their owners cool on board. The team at Aquila says that Caframo fans are a popular item selected by their dealers and customers because they appreciate the quiet and efficient comfort provided by SEEKR's best-selling Sirocco II cabin fan. "Approximately 98% of the orders we receive from our dealers and customers select the Sirocco II fan to be installed in either our Aquila 44 or Aquila 48 models". For more information about Aquila power catamarans, visit www.aquilaboats.com.
CONQUER THE HEAT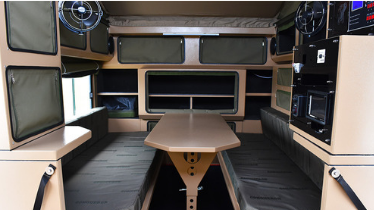 Conqueror North America is all about the off-road life. They manufacture well engineered compact trailers that are to travel the most rugged terrain. Being off grid, they rely on 12V accessories and systems, which is where the Sirocco II comes in. This mighty fan matches the compact yet mighty mentality that is the Conqueror trailer, and keeps adventure SEEKRS comfortable on all of their conquests. https://conqueror4x4usa.com/
JAYCO AUSTRALIA & SIROCCO II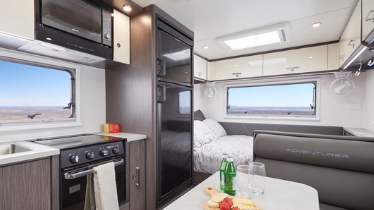 Our friends down under know all about the dry hot days and nights when travelling off grid in the outback. That's why Jayco stepped up and installed two Sirocco II fans in each of their off grid style Adventurer models so that the avid explorers could trek across the continent in comfort. Nothing is more important than a good night sleep after a long day having fun in the outback sun, and the Sirocco II mounted above the sleeping area keeps campers cool on those dry hot nights.